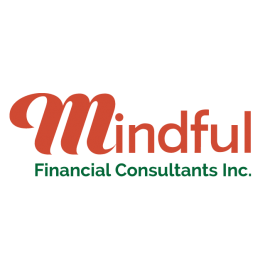 Mindful Financial Consultants Inc.
60 Dunning Crescent, Regina, SK, S4S 3W1
---
Current Ranking
Description
Mindful Financial Consultants Inc. (MFC Inc.), is a Regina based company, owned, and operated by a CPA, CGA with 10 years of financial and business experience. MFC Inc. has a unique business model providing its customers with all administrative services under one roof for a monthly flat fee. MFC Inc.'s business model integrates and manages all areas of a customers business operation to enable value added financial reporting and business advice specific to each customer's requirements to increase profitability.

MFC Inc., similar to a traditional accounting/bookkeeping firm, specializes in accounting and bookkeeping (based on Generally Accepted Accounting Principles (GAAP), specific for small businesses (ASPE)), payroll, and taxes. In addition, MFC Inc. also specializes in scheduling all your jobs and assigns employees to those jobs, invoices all your customers, collects money from your customers and issues receipts for money received. MFC Inc. also pays all your recurring and non recurring bills (utilities, rent, etc.) and remits GST and employee withholdings to CRA on a timely basis. MFC Inc. reconciles bank accounts, manages inventory (order from vendors and stock levels) and helps with the set up and implementation of a POS system. We provide customized income statement, balance sheet, cash flow, payroll and other forms of reporting.

MFC Inc. unlike a traditional accounting/bookkeeping firm, provides its customers with a customised solution rather than a pre-templated package or accounting, bookkeeping and payroll service. MFC Inc. will act as a vested stakeholder in your business by constantly plugging into the day to day operations and can provide significant expertise to all aspects of your business. Our objective is to work as a team and bring successful business results.

MFC Inc. customers have noticed significant cost savings, superior quality financial information and business advice, streamlined processes, and lower co-ordination time between various service providers (accountant, payroll provider, banker, etc.).

This distinctive business model allows MFC Inc. customers to focus on their passion of growing their business, building customer and employee relationships, rather than redundant paperwork.
Show More
Location